Published by CTInsider
by Shayla Colon, Dec. 7, 2020
Photo at right: Site manager Greg Dobbs works with volunteer Susana Alvarado to fill orders at the Person-to-Person food pantry in Norwalk, Conn. Nov. 17, 2020. Photo: Ned Gerard / Hearst Connecticut Media
---
As food pantries across the country see an increased need amid COVID-19, coordinators say those in Connecticut's wealthier communities are no exception.
Take Weston, for example. The Weston Food Pantry is supporting about 70 families who live in town, according to pantry director Anne Bigin. As many as 50 of the families are coming each week to shop for food, Bigin said.
Bigin, however, did not have data on how those numbers compare to previous years.
Though the town's average income is $219,083, about 95 percent of those who go to the Weston food pantry are local, Bigin said.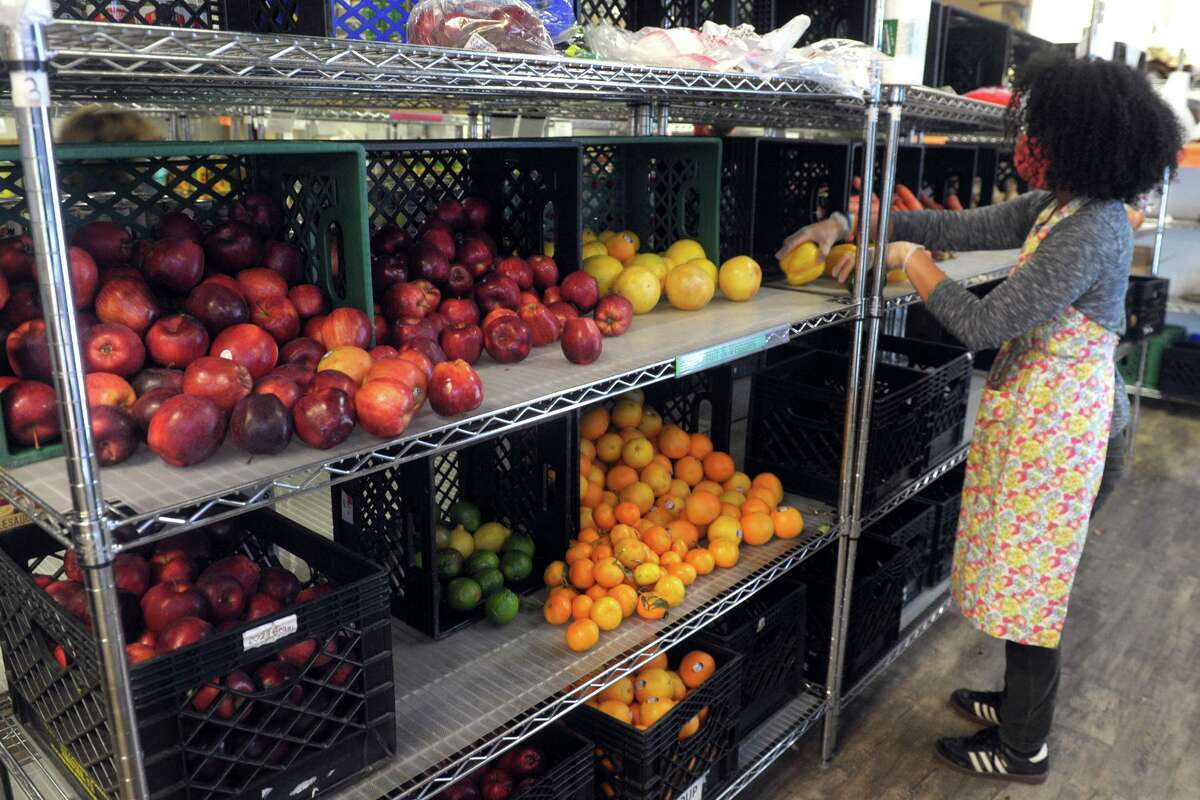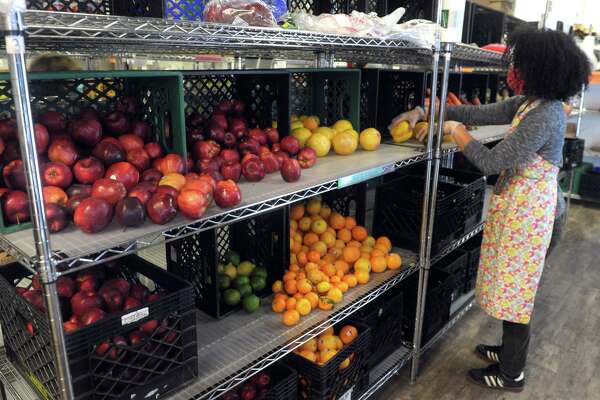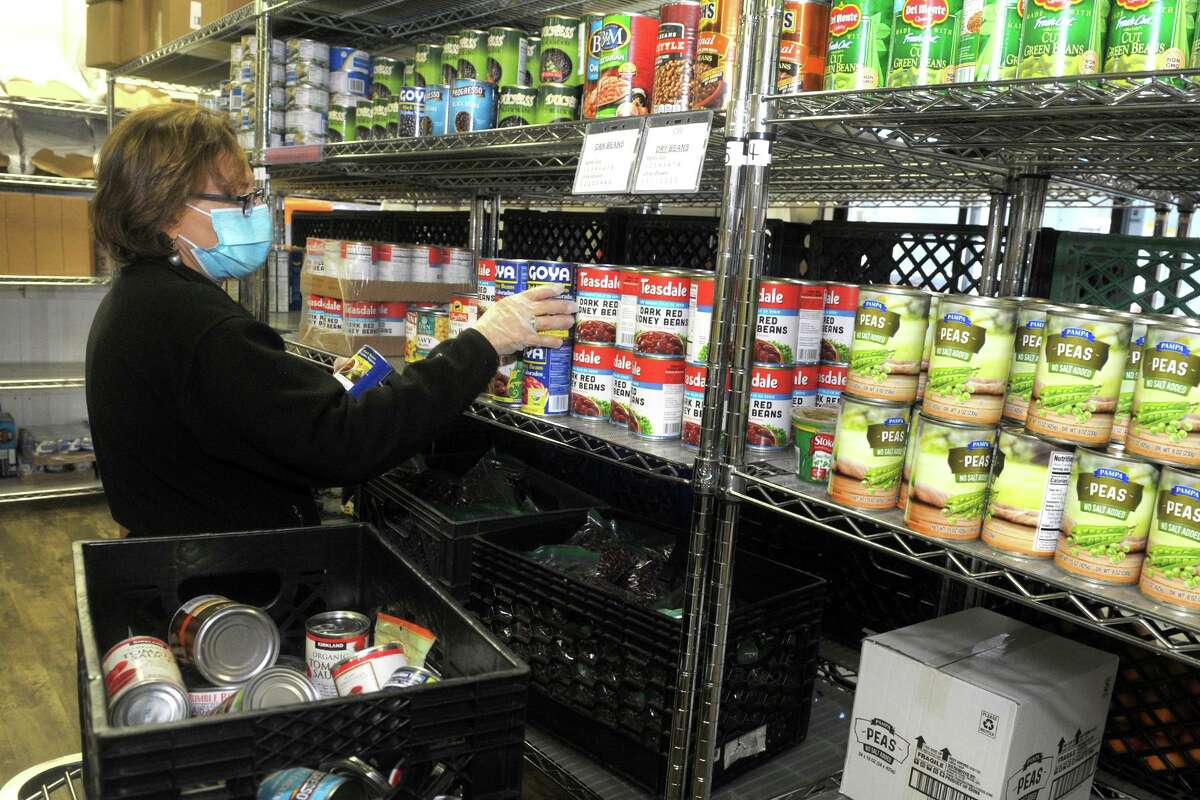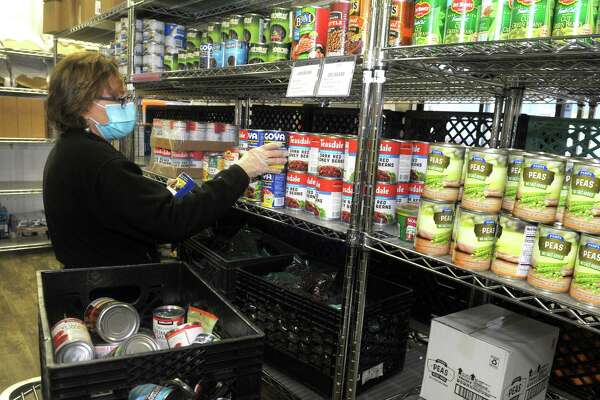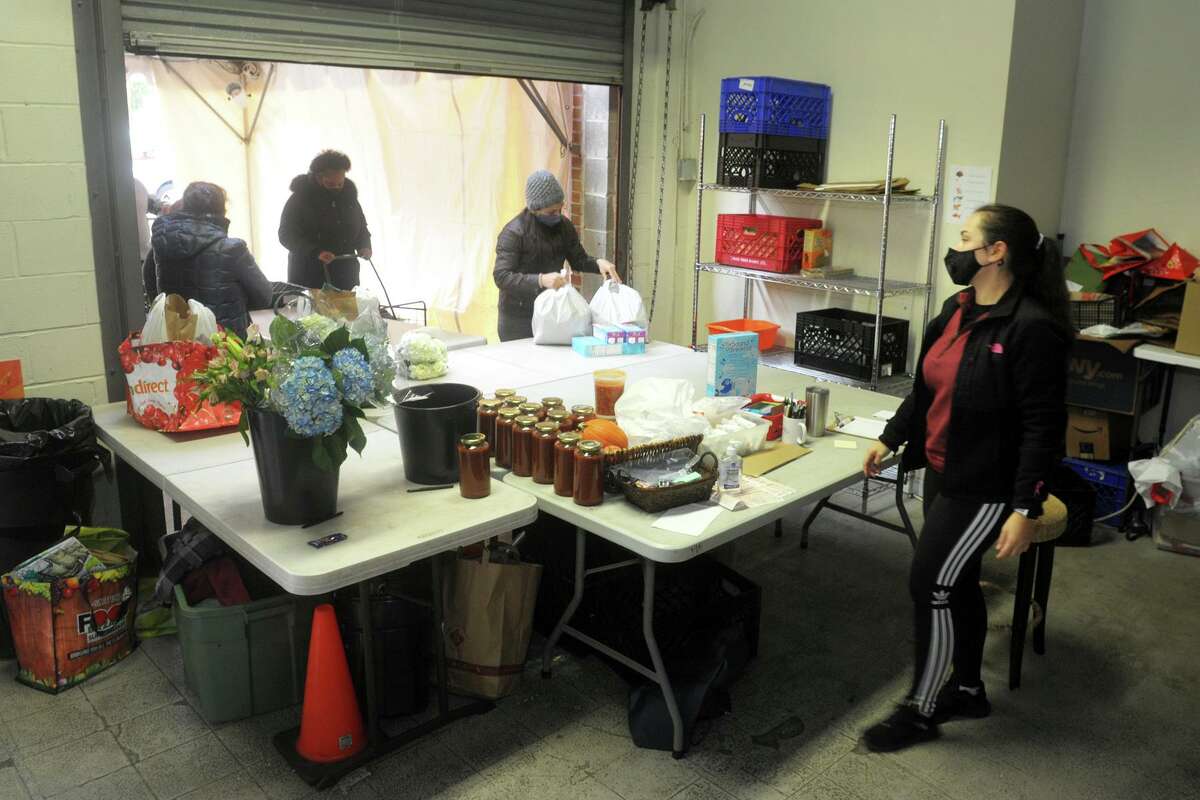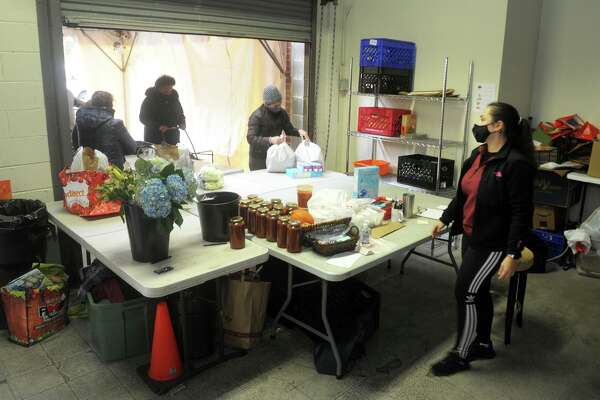 Helen McAlinden, coordinator of Homes with Hope food pantries in Weston and Westport, said many of the people they support are from Norwalk.
"You would think that most of the affluent towns don't have people in need of food, but we see people come from everywhere," she said.
At Person-to-Person, a nonprofit that spans the greater Stamford and Norwalk areas, need is up more than 50 percent this year, P2P CEO Nancy Coughlin said. The basic needs agency usually serves about 13,000 people annually, but this year that number is closer to 20,000, Coughlin said.
About 40 percent of those who sought help between March and June were new to the agency, Coughlin said.
"There were a lot of people that found themselves unemployed overnight and there were delays with unemployment benefits kicking in … so that was a real burden for a lot of people who had never come to a food pantry before," Coughlin said.
Coughlin said the pantry is the only source of food for some people. And they come from various backgrounds, including nurses, home health aides, retail and restaurant workers and more, she said.
"There's always been a great disparity between the very wealthiest people in Fairfield County and the least wealthy people in Fairfield County," Coughlin said. "Any minimum-wage job is not enough to live comfortably in Fairfield County."
When the pandemic started, many food pantries converted to contact-less models and began providing prepackaged food.
Person-to-Person, which had been set up like a grocery store where clients would shop, is among those that made the conversion.
Each Person-to-Person client has access to a nutritionist-designed menu that features fresh fruits and vegetables, bread, pasta, soup, oatmeal and more. They can choose up to three meals a day, seven days a week for each family member. The items are packaged up and available for pickup or delivery.
Read the entire article at CTPost's CT Insider.